Bring the Parivartan program to your community with this complete set of tools!
The Parivartan Handbook and Card Series for coaches will equip them to talk to their athletes about respect for women and girls, and that violence against girls and women is wrong. Through the Parivartan program, athletes learn gender equity skills and ways to recognize abusive and damaging language and behavior.
We welcome your use of Parivartan. If you have questions about the program and how it can be adapted for your community, please contact us at publiceducation@futureswithoutviolence.org.
The Parivartan Handbook
The Parivartan Handbook is the foundation of the program for coaches and provides them with the resources necessary to implement Parivartan with their athletes.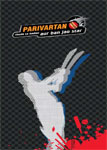 Handbook
English (PDF)
The Parivartan Card Series
The Card Series is the weekly curriculum that will help coaches teach their athletes about respect for themselves, others, and the women and girls in their lives.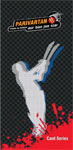 Card Series
English (PDF)
Parivartan Posters
Use these posters to raise awareness of gender based violence in your community. Only available in Hindi.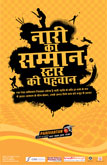 "Respect": Respecting a woman: Symbol of a star
Hindi (PDF)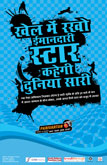 "Fairplay": Truthfulness in the game is a hallmark of a star
Hindi (PDF)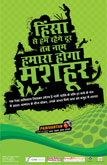 "Violence": Disapproving violence is recognition of true worth
Hindi (PDF)